Tech Lover's Guide: Los Angeles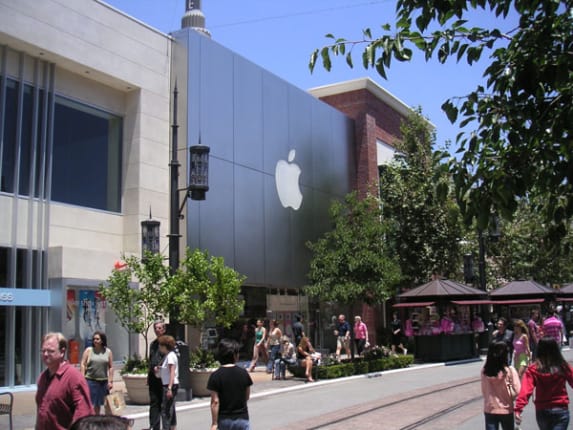 Full of designer gadget stores and — of course — a strong market for home theater equipment, Los Angeles is a top shopping destination for tech lovers. LA-based Unplggd editor Gregory Han has been blogging and reviewing stores there for several years, and our team of writers continue to fill us in on their favorite sources. Here's the best of the bunch.
Beverly Hills
Hannspree Moniters
Headquartered in Taipei, Hanspree makes crazy, colorful LCD TV monitors — they even have stuffed animals with TV screen bellies! The Beverly Hills store, which opened in 2005, is one of very few U.S. locations.
Burbank
Fry's Home Electronics
Fry's is to electronics as Costco is to food/home items — a warehouse-sized store decorated with unique themes that range from Alice in Wonderland to 1950s Alien Invasions. It's huge, cheap, and out of control.
Mid-City
OK
This is mainly a decorative housewares store, but it's also got the occasional hard-to-find designer gadget, like vintage phones, high-end clocks, Imco lighters, and Tivoli radios. The selection is small but spot-on. They also have a brand new Silver Lake store.
Turntable Lab LA
This online and brick and mortar store stocks DJ equipment, vinyl to digital solutions, laptop/computer accessories and, of course, stacks of wax. They have a famously good record selection and a busy schedule of in-store events.
Robertson Beverly
Ahead Stereo
This specialty store on Beverly Boulevard is the "anti-Best Buy," stocked with upper tier brands you might see within the pages of Stereophile or Home Theater Magazine. A team of knowledgeable staff can help make the best decision for your budget and space requirements.
Silver Lake
Bar Keeper
Although it's not really a tech store, they've got a lot of sleek and shiny gadgets for the bar. Bar Keeper describes itself as a "head shop for those who want to prepare and serve their cocktails with style."
Venice
A+R
A+R (which stands for store owners Andy and Rose) is another high-end housewares store that stocks designer gadgets. Shop here for BlueLounge charging stations, slick iPhone cases, and mod speakers.
Multiple Locations
Apple Store
Most major cities have them, but they're always fun to visit when you're scoping out teach. LA has them in West Hollywood, Century City, Beverly Hills, Glendale, and Manhattan Beach.
Bang and Olufsen
Expensive, beautiful...the kind of home theater and surround-sound tech you'd buy if you were an evil supervillian or an international jewel thief outfitting your lair. They have a store in Pasadena and they sell through LA Audio and Video.
Wilshire Center
L.A. Audio and Video
They do custom home theater installations and they stock $$$ brands like Paradigm, Bang & Olufsen, and Dynaudio. Prices are high-end here, but they carry lots of hard-to-find lines all in one storefront.


This post was compiled from Unplggd and Apartment Therapy bloggers visiting and reviewing stores in LA, and it's just the tip of the iceberg. To see all our LA listings, click here.

• Do we have an address or listing wrong? Send us an email and let us know!
• Have we missed your favorite LA home tech store? Send us an email and ask us to add it to the guide!

Photo: Apple Store: The Grove, Los Angeles via Wikimedia Commons used under Creative Commons license