Online Organization Stores for Modern Workspaces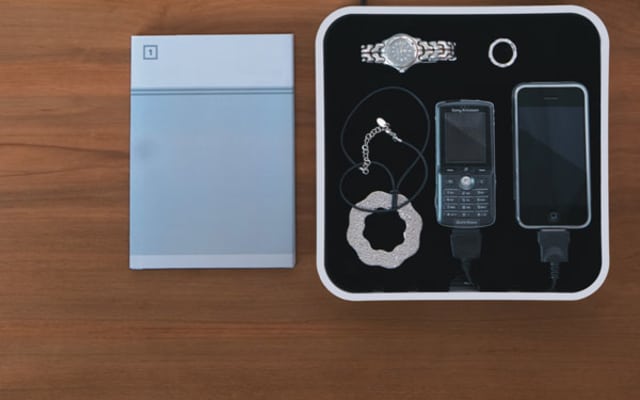 As technology gets sleeker and slimmer, our home offices could stand to lose a little weight as well. The first step to organizing a workspace is always to declutter, but once you've gotten rid of the extra cords, broken gadgets, and overstuffed files, here are a few stores to search for streamlined organizational supplies.
Design Public
Based out of San Francisco, Design Public's online store has a workspace section where they sell file cabinets, furniture, task chairs, and accessories by modern designers. Prices range from mid-range to high, and they offer free shipping on orders over $50.
At Work Design
This small store in Chicago has a big online inventory with products by Blu Dot, Russel+Hazel, Offi and other modern design companies. Products can be viewed online, ordered over the phone, and shipped nationally.
MUJI
This Japanese retailer's US website includes affordable desk accessories, files, and simple storage. They have online checkout and nationwide shipping.
G.U.S. Great Useful Stuff
This store sells their own organization and cord control products alongside those of other manufacturers. Prices are reasonable and they offer national shipping as well as shipping to a few foreign countries.
OFFICE
Based out of Portland, Oregon, this store is run by husband-and-wife team Tony Secolo and Kelly Coller. They sell the full range of cool modern office supplies, from Pina Zangaro portfolio boxes to their own line of Office PDX posters, and they offer free US ground shipping on orders of $50 or more.
See Jane Work
This online store is a good place to look for colorful desktop supplies. They sell their own line of "basics" like magazine files and boxes, and they offer national and international shipping.
Two Jakes
Located in Brooklyn, Two Jakes sells vintage and contemporary office furniture and accessories. In addition to desks, storage, and chairs, they also sell some small office organizers. Their website includes online checkout and shipping.
Plastica
This Los Angeles store specializes in bright, colorful plastic products, and they sell quite a few office accessories, including magnetic wall pockets, laptop covers, and office organizers. Prices are affordable and they have online checkout with US shipping only.
CB2
More modern and affordable than its sister store, Crate & Barrel, CB2 has a pretty good catalog of office items from paperclips to desks. We like their Trig collection, an affordable system of basic rolling file cabinets and desks. They offer US and international shipping.
Container Store
This ubiquitous store has a huge selection of shelving, storage, and desktop supplies. Recently, we've noticed that they've begun to carry products by more modern companies like Design House Stockholm and Semikolon. They offer shipping in the US and Canada.
Bluelounge
This company was founded by designers Dominic Symons and Melissa Sunjaya, and their products are some of the best looking organization and cord control solutions on the market. Prices range between $10 (for the most basic cord wranglers) and $600 (for their laptop desk). They have online checkout, and they offer US and international shipping.
IKEA
They have some good affordable office solutions, including rolling drawer units, file cabinets, and cable organizers. Some, but not all, products are available online.

RELATED POSTS:
• Organization Posts on Unplggd
• Best Stores for Organization Junkies
• 10 Cord Control Solutions and Sources

Photo: Sanctuary Charging Station from Bluelounge