How to Shop for Green Cleaners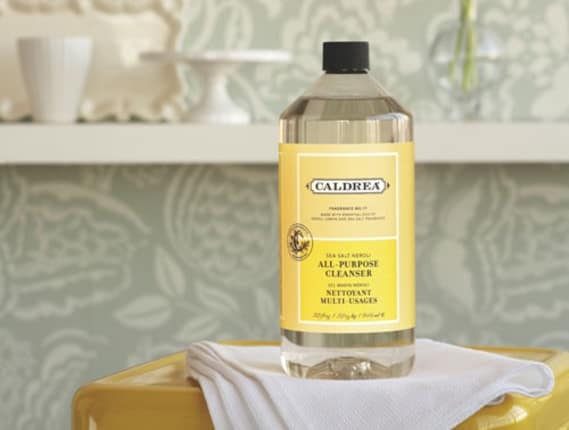 Shopping for green cleaning supplies is as much about what's not included in a product as what's in it. Wishy-washy words like "natural," "non-toxic," and—of course—"green" make it hard to determine what a product is really made of, not to mention how well it works. Here's a brief guide to what to avoid and what to look for when you're comparing green and not-so-green cleaners.
Chemicals to Avoid
According to the National Geographic Green Guide, cleaning products can contain potentially harmful chemicals. NG advocates avoiding petroleum-derived chemicals (which can irritate the respiratory system) such as ammonia and monoethanolamine. Chlorine irritates the skin and lungs, while chemicals like phthalates and alkylphenol ethoxylates can disrupt hormones. Triclosan is a possible carcinogen, and glycol ethers can potentially damage nerves. Instead, look for non-toxic, water-based, and plant-based products or make your own cleaning supplies from white vinegar, baking soda, and lemons.
Dr. Bronner's
Dr. Bronner's products ranked high in the NG green guide for using plant-derived ingredients. Their all-purpose household cleaner ($37/gallon) is made from coconut oils, lauryl alcohol, water, and fir and spruce oils.
The Performance Test
Consumer Reports looks at green cleaners from a testing angle, seeing how well they perform in comparison to more mainstream cleaning products. In their test of dishwashing liquids, CR reported that Ecover "was excellent overall and costs less than the top-performing conventional dishwashing product." For more performance ratings from CR, click here.
HerbTrader.com
Ecover uses plant-based ingredients for their products, and their Natural Dishwahing Liquid contains vegetable-oil surfactants (grease-cutters), as well as water, salt, and essential oils. Their products are available online through Herb Trader at $4.25 for a 32-ounce container of dish liquid.
Sustainable Packaging
It's not just what's inside the container that determines whether a product is really green; the packaging matters as well. Look for post-consumer recycled packaging, and buy in bulk when you can. Many cleaning products (even green ones) are stronger than they need to be, and diluting them with water can also reduce waste.
Method
In 2008, Method switched to 100 percent post-consumer recycled plastic for its packaging after working with third-party certification system Cradle to Cradle to determine what type of bottle would use the least waste and be easiest to recycle. For a list of their C2C certified products, click here.
This is just the tip of the iceberg when it comes to green comparison shopping. Apartment Therapy and other sites have covered the topic in greater detail, and there are a few helpful links we recommend if you're looking for more information:

• Green Cleaning Posts from Re-Nest
• National Geographic Green All-Purpose Cleaners Buying Guide
• Consumer Reports Best Green Cleaners
• 9 Non-Toxic Cleaners in Your Pantry from Apartment Therapy

Photo: Caldrea