Best Specialty & Gourmet Foods Online: 12 Sources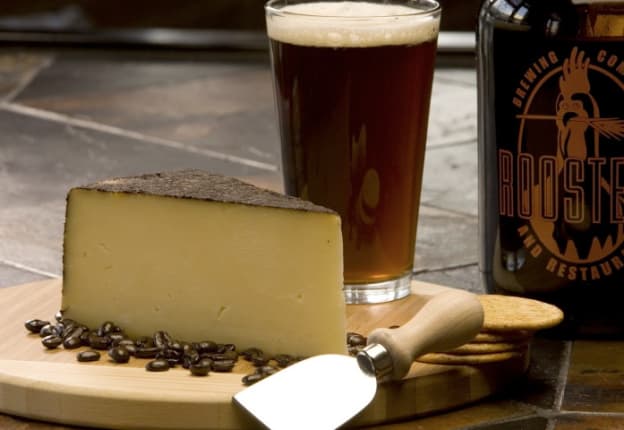 It's November 1st, which means we've officially entered the holiday entertaining and gift-giving season. Whether you're planning a party or you're so organized that you're already checking people off your gift list, here are 12 sources for gourmet foods for special occasions.
Schoolhouse Kitchen
Based out of Brooklyn, New York, this web shop specializes in all-natural condiments and canned goods. The selection is small but includes some very high-quality mustards, chutneys, vinaigrettes, and spreadable fruits.
Intelligentsia
Their website sells high-quality coffee beans, including seasonal varieties, which are purchased directly from farmers around the world, then roasted here in the US. They also sell specialty home-brewing coffee and tea equipment.
Regional Best
This e-commerce site offers hundreds of foods that are raised, caught or produced by local artisans. They highlight "featured producers" and give lengthy descriptions of how and where items are made.
HerbTrader.com
This site has an inventory of over 8000 natural and organic products. Their "natural kitchen" section includes spices, teas and coffees, dried fruits, nuts, and baking ingredients, all of which can be purchased online and shipped to your home.
Zingerman's
This online store has a huge presence in Ann Arbor, Michigan, where they operate a deli, creamery, bakehouse, roadhouse, and coffee company. You can find their enormous inventory of mail-order cheeses, sweets, and gifts neatly organized on their site.
Stonewall Kitchen
Stonewall founders Jonathan King and James Stott began the company as a farmer's market stall. Their online store and New England shops sell some of the same jams and condiments they canned and bottled themselves back in the day.
Zabars
Started in 1934 by Louis and Lillian Zabar, this New York City grocery store is a family operation and there is always "a Zabar in the store." They have a great website where you can order foods online — you can even have a box of bagels delivered to your door!
Dean and Deluca
In 1977, Dean & Deluca opened their first flagship store in New York's SoHo neighborhood. They've since grown into a company with international locations, and their website is a great resource for gift baskets, hors d'oeuvres, cheese, and wine online.
Kosher.com
This website carries a comprehensive range of kosher products, including travel meals and baked goods. Of particular note is their butcher shop, where you can find kosher beef, chicken, lamb, turkey and veal.
We Love Jam
Every jar of jam on this website is handmade. Their Blenheim apricot jam was described by Food & Wine Magazine as "simply the best jam we've ever tasted." There are a limited number of jars available each year, and they sell for $10 apiece.
Market Hall Foods
Based out of Oakland, California, Market Hall Foods is a resource for hard-to-find items like young, fresh-pressed olive oils, Tasmanian leatherwood honey, Luxardo Maraschino Cherry Jam, and espresso powder.
Bella Cucina Artful Food
Alisa Barry started out in Atlanta with a small Italian cafe called Bella Cucina. Her pestos, pastas, and sauces were so popular that she developed a retail line of handmade, small-batch specialty foods that she sells through her site.
Photo: Barely Buzzed Cheese from RegionalBest.com, $20