10 Residential Architects to Watch in 2011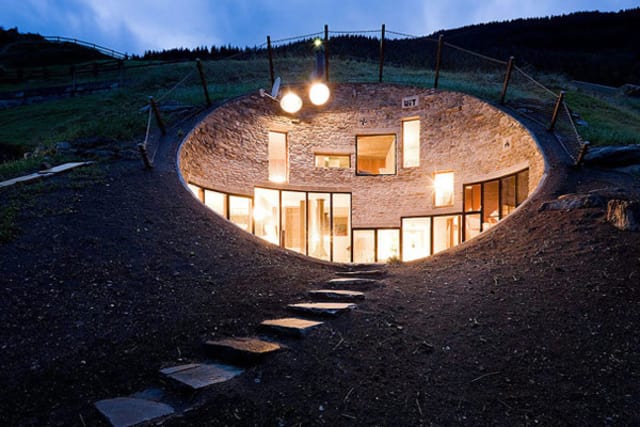 While skyscraper building has taken a hit from the global recession, small residential projects have produced some of architecture's most innovative advances. Surveying the landscape of the past year and trying to see beyond the horizon, we noticed architects finding new ways to integrate homelife into the natural world, with beautiful and compelling results.
Garrett Finney | Faro Studio
This Houston architect designs everything from lunar habitats for NASA to contemporary furniture to sustainable RVs. His Cricket Trailer (2010) is crafted from aluminum, wood and steel — all of which can be recycled, upcycled or reused.
Carson and Crushell
Based in Ireland, Douglas Carson and Rosaleen Crushell think about ways to harmonize housing and nature. Their Boathouse (2010) — a concept home commissioned by Wallpaper* magazine — is a string of floating rooms or 'coracles.'
Terunobu Fujimori
This Japanese architect and historian designs treehouses, tea houses, and all kinds of structures on stilts. His Beetle's House at the Victoria & Albert Museum (2010) is crafted from naturally pest-proof and waterproof charred wood.
Bjarke Ingels | BIG
This young Danish architect is well-known for his playful style and high-profile projects, like Copenhagen's VM Houses (2005) and Mountain Dwellings (2008). 2010 saw the completion of his 8 House, a multi-generational housing complex with a sloped green roof.
Christian Muller and Bjarne Mastenbroek
Their brilliant Swiss Mountain House (2009) — a home embedded in a hillside — won awards this year from Wallpaper*, ArchDaily, and other publications, and we're looking forward to seeing more work from this talented pair.
Belzberg Architects
This LA-based firm won a 2011 AIA Honor Award for Interior Architecture, and they've earned lots of attention for their new Holocaust Museum. Their Hawaiian Kona Residence (2010) is nestled between two lava flows and beautifully responds to its site.
Steven Holl Architects
A well-known force in the architecture world, Steven Holl just received a 2011 AIA Honor Award for a recent skyscraper in Shenzen. Following his Swiss Embassy (2006, shown left), his next residential project is Daeyang Gallery and House in Seoul (2011).
MAD Architecture
Ma Yansong's Beijing-based firm integrates architecture and nature in surprising ways that are attracting worldwide attention. The breathtakingly beautiful Hutong Bubble 32 (2009) in Beijing connects a lower-level garden with a rooftop terrace.
Allied Works Architecture
Portland firm Allied Works just brought home a 2011 AIA Honor Award. Last year, their Duchess Guesthouse (2009) almost won "Best Private Home" from Wallpaper*, and this year their Duchess Mainhouse is scheduled for completion...can't wait to see it!
Guilherme Torres
Via Contemporist, Apartment Therapy got to peek inside this Brazilian architect's Londrina home. A young architect, Torres' style is playful, colorful, and he's not afraid to experiment with low-cost materials. His own home (left) cost just $6,000 to build.
Swiss Mountain House by Christian Muller and Bjarne Mastenbroek | Photo: Iwan Baan